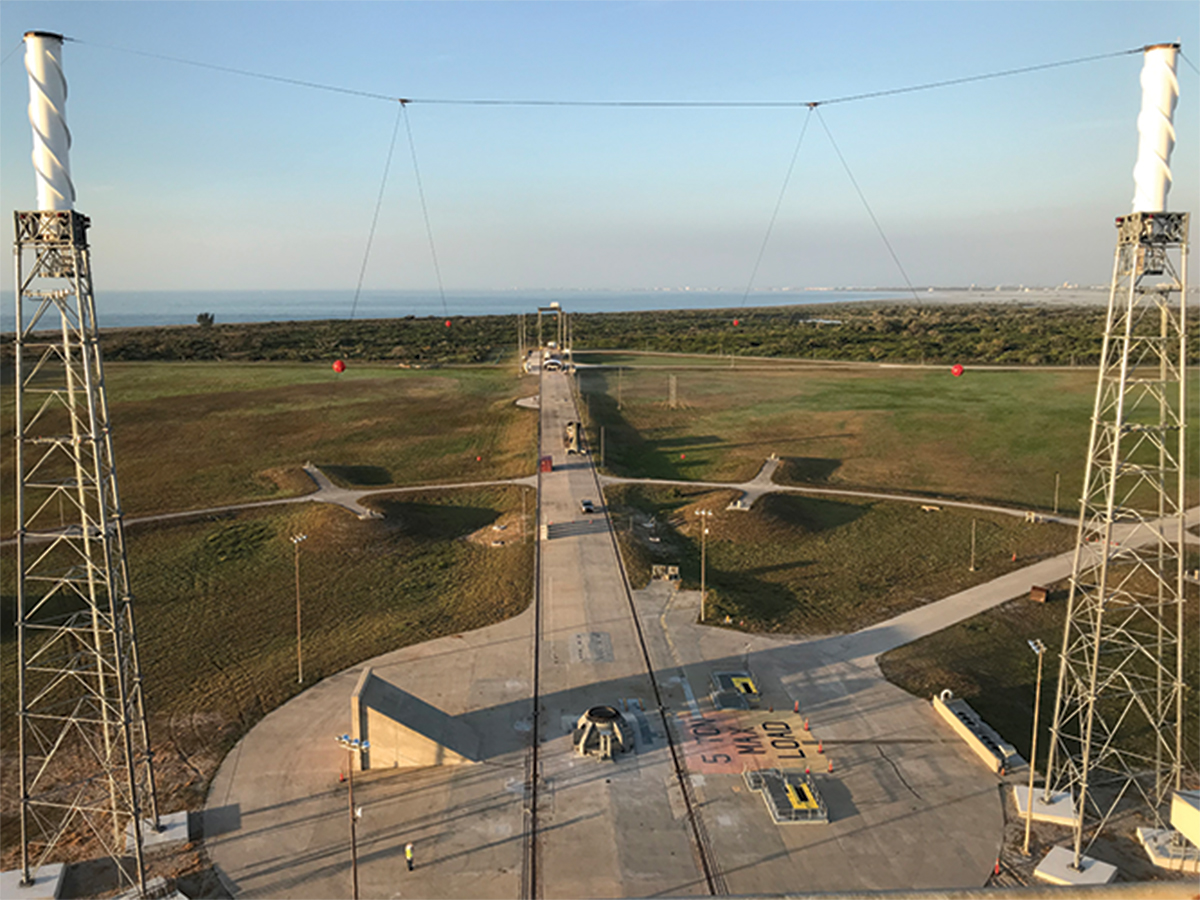 Project:
Lightning Protection System LC-46 CCAFS
YEAR:
2018
LOCATION:
Cape Canaveral Air Force Station, Florida
PROJECT SUMMARY:
Launch Complex 46 on Cape Canaveral Air Force Station was modified in 2018 to support a new generation of launch vehicles and clients.
A new Lightning Protection System was a large part of those modifications.
We were contracted to fabricate the 4 Stainless Steel 316L Rings that connect the steel support towers to the fiberglass masts.
These 6' diameter stainless rings were made with 1" thick rolled plates with multiple CJP welds and plenty of NDT to guarantee a high quality.
Stainless steel has the tendency to shrink and deform more than carbon steel during the welding process.
We carefully designed a weld order to control the shrinkage and warpage as best as we could and it all worked out at the end.